South Eastern Construction of the Midlands, LLC., SEC&E
South Eastern Construction of the Midlands, also know as SEC&E, established in 2008, is a Columbia, SC State full-service Electrical Company Contractor, capable of managing projects from conceptual planning to completion, while maintaining its business philosophy: Servicing with integrity. Patricia gained 100% ownership and Rodney became a member, and God's Blessings gave the ability to work hard, to perform.
Prosperity Only Comes By Sweat of the Brow.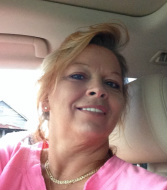 Patricia C. Smith, Owner, President

Patricia Smith has over 20 years experience working in electrical & construction in the states of SC & KY. She is a licensed General & Mechanical contractor in the state of SC, and passed the NASCLA exam. She is also certified in work zone safety traffic control & office management. Patricia has always believed in the importance of being involved in her community, there is no better way than through the JUST SAY NO TO DRUGS program by the local law enforcement agencies. Her professional business management is the structure and backbone of South Eastern Construction of the Midlands.


---
Rodney Smith, Member Manager, Project Manager

Rodney Smith has 35 years experience working in the electrical & construction field. His career over the years has instilled a strong background in all aspects in electrical and construction, he possess the ability to develop positive client relationships and trust through hard work and dedication. He is a member manager with a wide variety of skills which allow him to multi-task in a variety of projects. He has excellent skills including working with estimating software. His professional experience includes working with various electrical contractors and general contractors, performing negotiations, budget control, proposal preparations. He worked closely with Fort Jackson to help build the BPA contract from a firm fixed price to a RS means contract.


---
Russell Long, Project Manager
There is so much more we can say about our staff....thank you to the women and men at SEC&E.